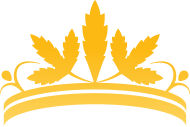 unprecedented time of opportunity
The legalization of cannabis has paved the way for cannabis growers to do the noble thing. Reimagine a brighter future in medical, economic, and scientific fields, driven by a commitment to developing the highest quality cannabis.
Noble Growth Alberta Limited Partnership is a private cannabis cultivator in Alberta.   We are licensed by Health Canada for standard cultivation, processing, and selling. 
The strategy for many entering this space is to build fast, sell and try to make a multiple on the share price. That is not the approach we have taken. With a shortage of high-quality products and the ability to make high margins Noble has leveraged its superior genetics and talented growing team to produce and sell ultra-premium cannabis to the recreation and medical markets.
---
All profits at this point will be used for the purpose of paying back partner investment. After the partnership has been repaid in full the advisory board will vote on future spending for expansions and dividends.
Join our exclusive Noble list and be the first to be notified.