Home of veterans medical cannabis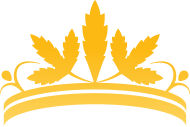 At the core of our mission is a focus on education, ensuring that veterans have access to comprehensive information about medical cannabis. We not only provide high-quality medical cannabis but also foster a sense of community among veterans.
Our veteran partners are integral to our journey, their experiences shaping the ethos of Noble Growth Cannabis. Together, we strive to create an environment where veterans find support, education, and a trusted source for their medical cannabis needs, embodying the spirit of noble growth in every aspect of our operations.
Dive into the world of Noble Growth Cannabis—Canadian and veteran-owned. Our focus is clear: providing education, quality medical cannabis, and fostering community among our fellow veterans. For real stories, updates, and a no-nonsense approach, follow us on social media. Stay informed, connect with like-minded individuals, and be part of a community that understands the journey. Noble Growth Cannabis is more than a brand; it's a commitment to empowering veterans. Join us on social media and be part of the conversation.
Join our exclusive Noble list now! As a craft producer, we only have limited capacity.